Notice Boards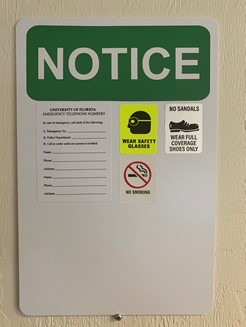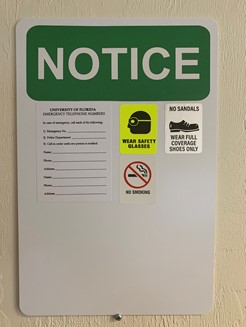 A notice board must be posted at all  entrances to the lab identifying the hazards found in the space and listing two (2) emergency contacts. Hazard warning stickers are used to identify the potential chemical, biological, radioactive, or physical hazards and they can be added or removed as needed.
Emergency Call List
The Emergency Call List identifies the individuals to contact in case of an emergency. The call list must include the after-hours numbers of at least two individuals who can provide information about the lab to the University Police Department (UPD), EH&S or other emergency responders. If you do not wish to have private phone numbers posted on the notice board, you may complete a privacy form.
Stickers
To request new or replacement stickers, please click here.