Chemical Hygiene Plan and Inventory
Chemical Hygiene Plan and Inventory
Chemical Hygiene Plan
The purpose of the Chemical Hygiene Plan (CHP) is to ensure that research faculty, staff, and students who handle hazardous chemicals have the proper training and safety protections required by law. The CHP is a written policy that sets forth engineering controls, administrative controls, work practices, and personal protective equipment that 1) are intended to protect individuals from the physical and health hazards presented by hazardous chemical use in laboratories and research, 2) meet the requirements of OSHA's standard on Occupational Exposure to Hazardous Chemicals in Laboratories.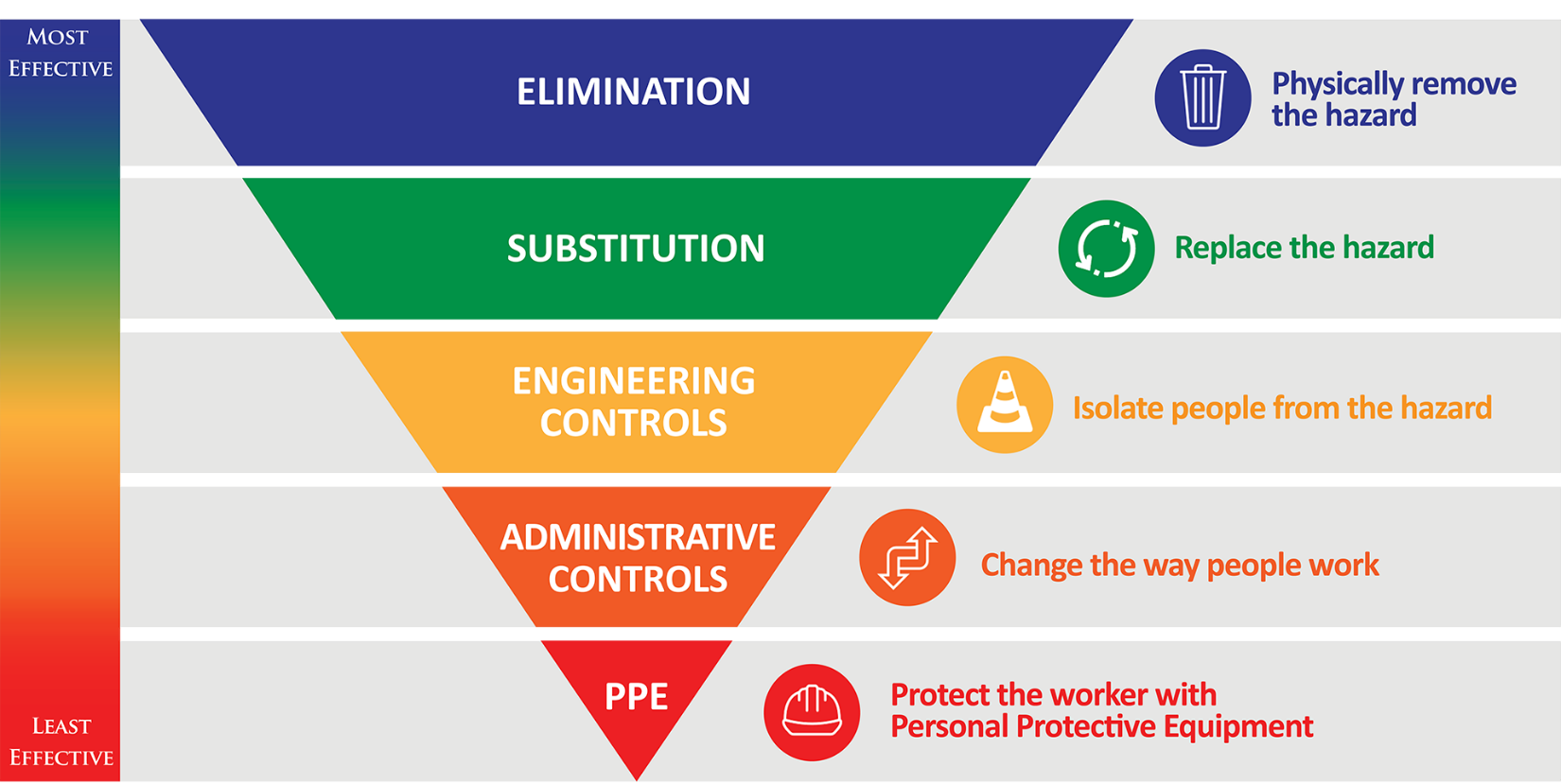 The complete Chemical Hygiene Plan for all University of Florida research spaces consists of two parts
LAB SPECIFIC CHEMICAL HYGIENE PLAN (LATCH)
Completion of the following tasks satisfies proper lab-specific documentation:
Maintain updated information in the Laboratory Assessment, Training, and Chemical Hygiene (LATCH) module in Gator TRACS. Components of LATCH include:

Personnel roster with designation of roles
Two (2) emergency contacts
Training records
Hazard assessment – completed annually and signed by all personnel on the roster.

Maintain an accurate and updated chemical inventory in Gator TRACS.
Ensure proper employee training relating to the hazards in the lab. A complete list of EH&S training can be found here. Additional training may be provided by the Department, academic unit, or supervisor.
Provide safety information such as chemical safety data sheets (SDS) and standard operating procedures (SOPs).
All researchers working in wet lab spaces must complete EH&S's Chemical Hygiene Plan (EHS861) training prior to beginning work in the lab. Please contact the University's Chemical Hygiene Officer if you need assistance with the Chemical Hygiene Plan.
CHEMICAL INVENTORY
All labs, shops, studios and UF entities where hazardous chemicals are used and stored are required to maintain accurate chemical inventories in the University's online inventory database found in Gator TRACS. The Gator TRACS chemical inventory is accessible to every person listed in the lab, shop or studio's roster.
Important factors for maintaining an accurate chemical inventory plan include:
Efficient ordering – an accurate inventory helps labs track materials that are present and prevents duplicate or excess orders.
Deliberate disposal – an accurate inventory helps to identify materials that are no longer in use as well as tracking materials that have a limited shelf-life, including those that may become dangerous over time.
Effective emergency response – chemical inventories provide valuable information to help first responders in the event of an emergency.
Compliance with hazardous material limits – fire codes limit the amount of hazardous material that may be stored within a building. Additionally, the Department of Homeland Security identifies chemicals of interest that may require additional security measures when stores above defined thresholds.
If you need assistance with the Chemical Inventory, please contact Joel Vasquez for assistance.